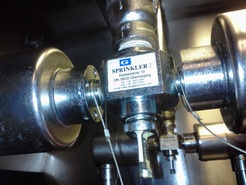 Our seamless installation, service and inspection team, have faith formal hands on traning of the equipment codes and standards. Supervisors direct the installation and inspection of the Fire Protection Systems devices and Components. A Fire Professionals project managers Overseas the scheduling and communication to insure your Job is finalised on time.We do Fire Sprinkler Inspection Opalocka, Fire Sprinkler Inspection Hollywood, Fire Sprinkler Inspection Miami, Broward,Kendall, Homestead, Palm Beach, Norland, Pompano Beach,Boca Raton,Boynton Beach, Fort Lauderdale, Everglades, Sunny Isles Beach, Hialeah, Miami Gardens, North Miami, Delray Beach.
Standpipe & Fire Pump Inspection & Service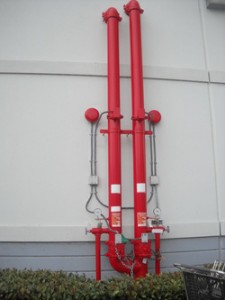 Standpipe and fire pump systems are required to be maintained and inspected monthly, quarterly and annually in accordance with NFPA 25. Flow tests of wet standpipe systems shall be performed every 5 years. Dry standpipes are required to be hydrostatically tested every 5 years. Our experienced fire sprinkler installers can quickly help you whether it is for a fire pump, fire sprinkler cover, backflow inspection or emergency work we handle it all.